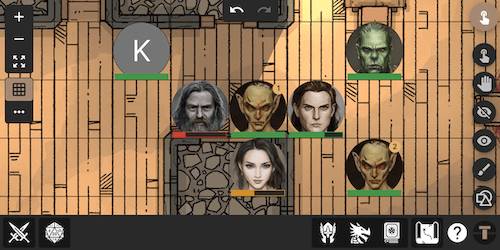 Touch Support
Tarrasque.io is built from the ground up with a mobile-first approach. Everything you can do on your desktop, you can do on your tablet or mobile!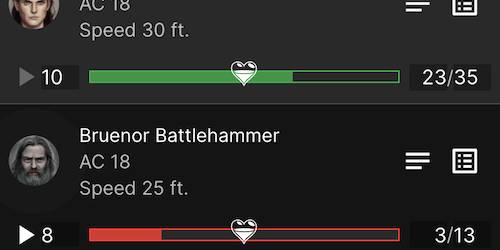 Combat Tracker
Fully-fledged and customizable. You can choose to show HP bars and indicate the active combatant on the map. No need to use an external tool.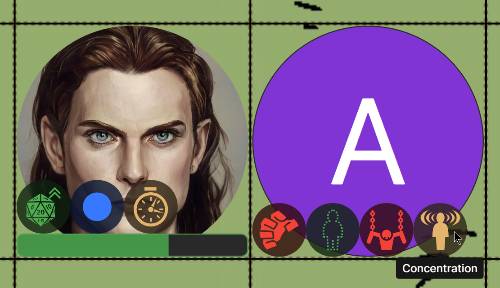 Conditions & Status Effects
Never forget that a creature is concentrating on a spell or that it's poisoned again! Token markers allow you to add status indicators for just about anything you can think of.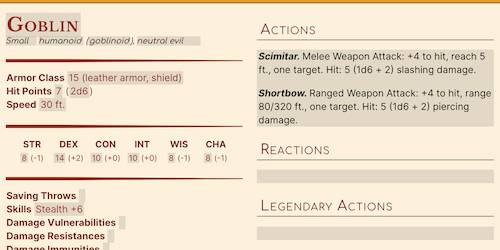 Stat Blocks
Fully editable and homebrew-friendly stat blocks! No need to learn a different UI for editing - it's exactly the same as its read-only counterpart.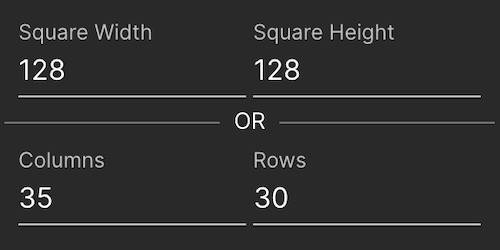 Snap to Grid
A grid that makes sense and works for you. You align the grid to your map, not the other way around. No more having to resize your map to make it fit the existing grid!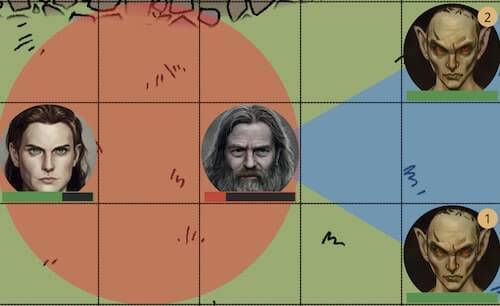 Area of Effect
"I cast Fireball". With the shape tool, you can draw rectangles, circles, and triangles, so you can visualize exactly which creatures are affected by spells or abilities!