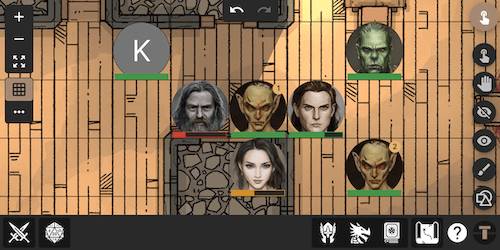 Touch Support
Tarrasque.io is built from the ground up with a mobile-first approach. Everything you can do on your desktop, you can do on your tablet or mobile!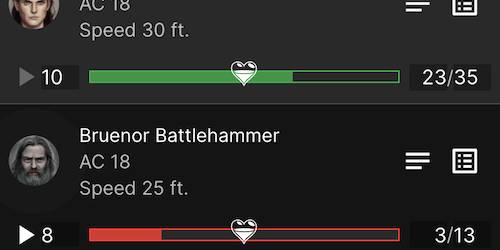 Combat Tracker
Fully-fledged and customizable. You can choose to show HP bars and indicate the active combatant on the map. No need to use an external tool.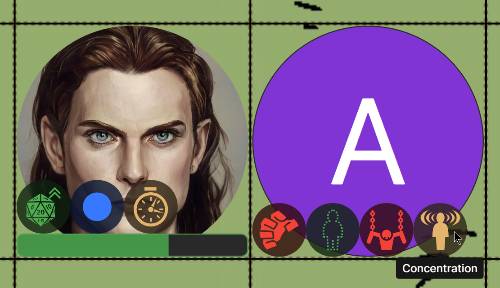 Conditions & Status Effects
Never forget that a creature is concentrating on a spell or that it's poisoned again! Token markers allow you to add status indicators for just about anything you can think of.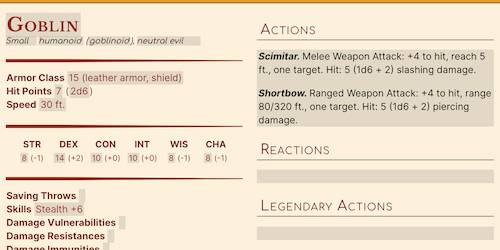 Stat Blocks
Fully editable and homebrew-friendly stat blocks! No need to learn a different UI for editing - it's exactly the same as its read-only counterpart.