Creating a campaign
A campaign is a way for you to organize and group your Battle Maps and invite players. Your active campaigns are shown on the sidebar of the dashboard.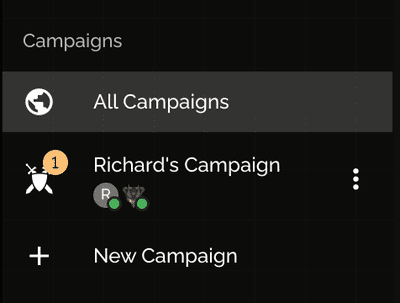 To create a campaign, click on the New Campaign option. This will pop up the Add Campaign modal.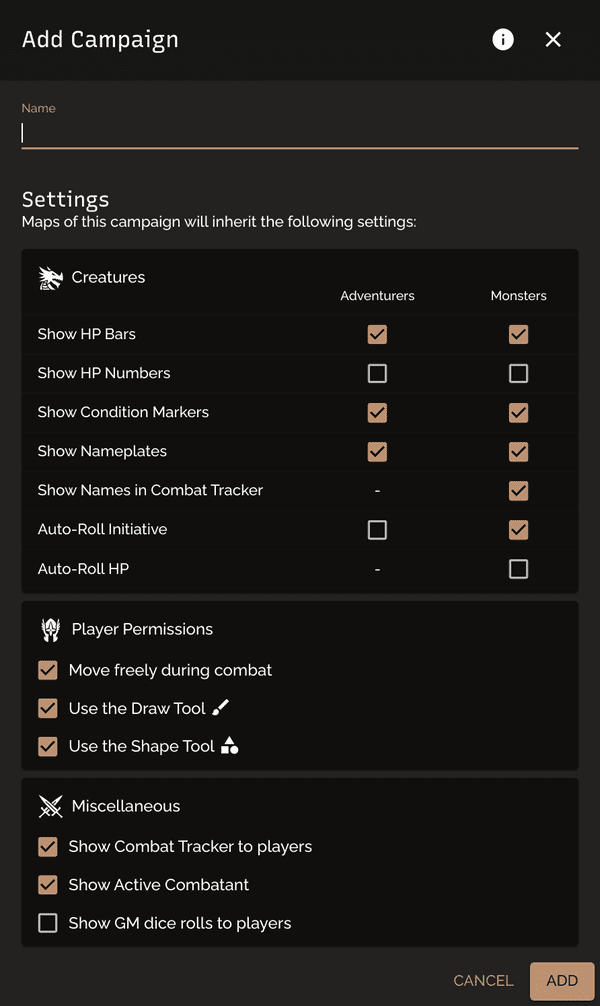 From this point, you can fill in the name of your new campaign as well any settings you want to enable/disable according to your preferences.
tip
Each of the campaign settings has a help tooltip attached to it. Simply mouse-over each setting to learn more about what it does.
You can update campaign settings at any point from the dashboard or a campaign map. To learn more, click here.