Redirecting players
Do you have a map that leads to another map? With Redirect to Map, you can transfer your active players from any map in the campaign to another.
To do this, open up the Battle Maps panel in the app, and click on the Redirect to Map icon, which is the first one under the battle map name.
info
The icon will be disabled if your battle map has its player sharing access disabled - you can enable it by opening Share dialog on the battle map actions menu.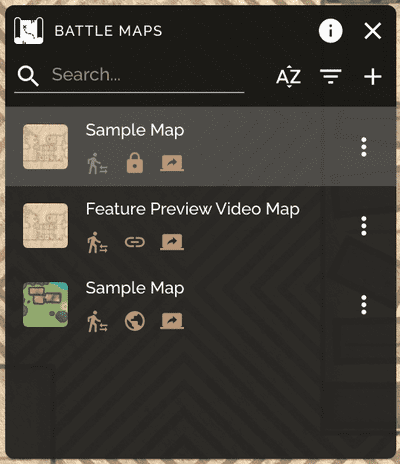 Once that's done, you'll get a notification that your players are being redirected and you will be transferred to that map.