Sharing with players
Tarrasque.io allows you to share your maps with your players using a public shareable link. To enable sharing:
From the dashboard: open the battle map actions on the right and click Share
From the in-app battle maps panel: click on the sharing access icon under the battle map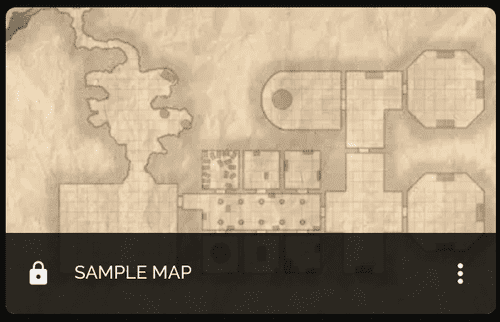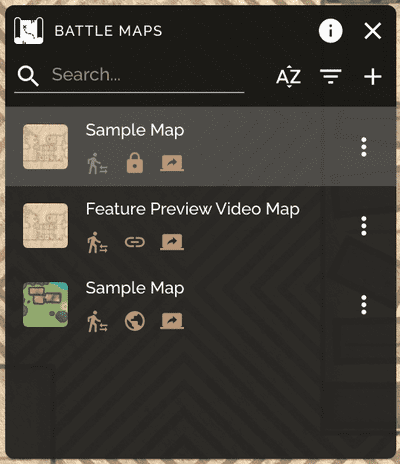 The Share Battle Map dialog will appear. By enabling access here, the battle map will show up on your players' dashboard. If you wish to hide a battle map until your players have reached a specific milestone, you can disable access to that battle map.
info
If your players don't have a Tarrasque.io account, you can optionally set a password so that only they can enter the map
tip
Players don't need to enter a password to access the map - the password is purely for users without an account