Creating an object
An Object is an art asset that represents a static item in a map. It can be anything, a boat, a trap, or a magic item. To create an object, start by clicking on the Objects icon on the bottom bar.

This will open up the Objects panel. From here, click the + icon on the top right to open up the Add Object modal.
If you want an object to appear only in a specific campaign, you can set it in the Campaign field. Otherwise, it will appear in all of your campaigns. Once selecting a campaign, you can also optionally select which players can control this object on the map.
You can also add private notes to an object to remember certain details about it.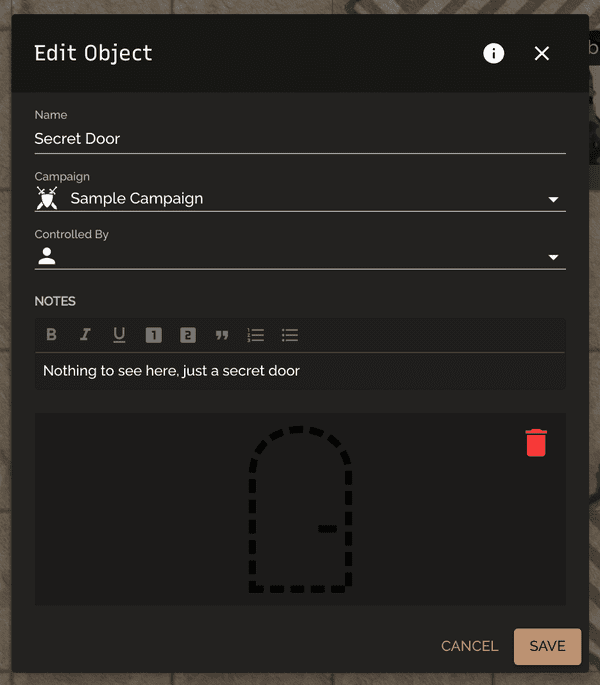 Once you're done adding in the details, press Add to save your changes.
tip
To update an object, click the actions icon on the right of the object you want to update and then click on Edit to open the Edit Adventurer modal.