Importing monsters
No need to type everything manually in a Stat Block - you can just import the creatures you need. Tarrasque.io allows you to import monsters from the SRD, or from a JSON or XML document.
To start, click the Import icon on the Monsters panel, which is next to the Add icon. This will pop up the Import Monsters modal.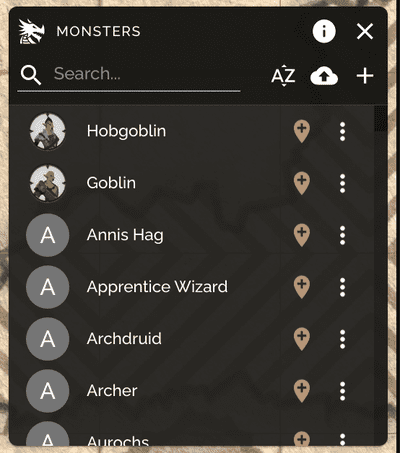 Import from SRD​
You can import any creature published under the Open Gaming License by Wizards of the Coast. Simply choose the monster you want from the dropdown list and click Import. The creature will then appear at the top of your monsters list.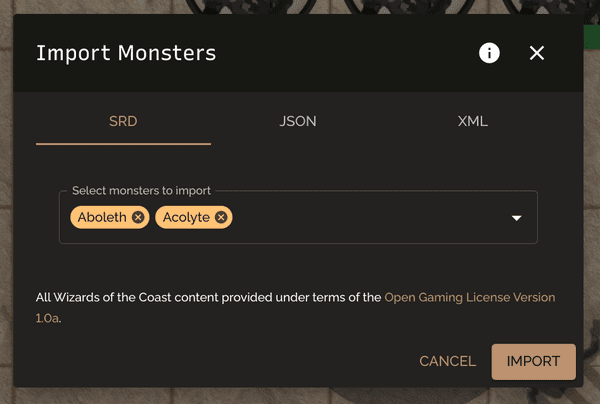 Import from JSON​
If you can't find the creature you're looking for in the SRD, you can use the JSON format utilized here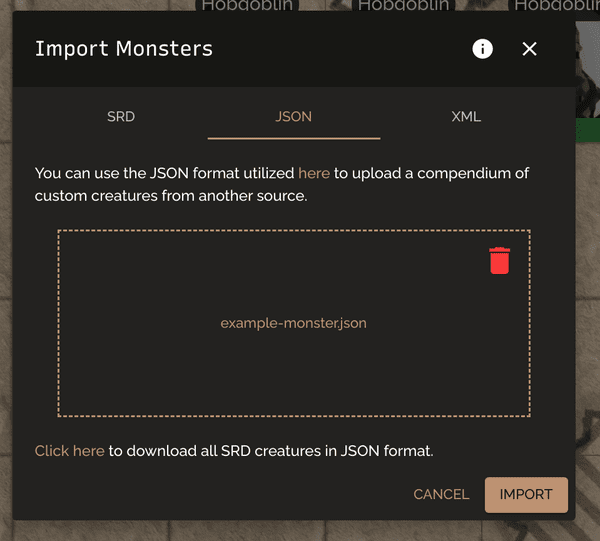 Import from XML​
If you can't find the creature you're looking for in the SRD, you can use the XML format utilized here